Video Preview of Gossip Girl's March 8 Return
Holy Mother: Gossip Girl Return Sneak Peek!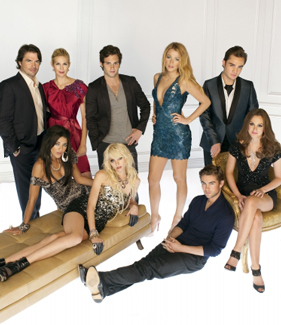 Ready for March 8? You are if you're a Gossip Girl fan — that's when the scandalous drama returns. We finally have a peek at the coming episodes via this new promo, which is full of juicy reveals and racy couplings.
Among them is a hot scene between Nate and Serena — but they're not the only ones getting some Upper East Side action. Blair and Chuck re-ignite their relationship, Vanessa teases Dan, and Jenny looks like she might be losing her V-card to Damian. Besides all the teenage erotica, we're finally going to find out what really happened with Chuck's mother and what Lily did with her ex, Keith van der Woodsen.
Ready, set, watch when you
.