Video Preview of The Tudors Series Finale
TV Tonight: The Tudors Finally Bids Adieu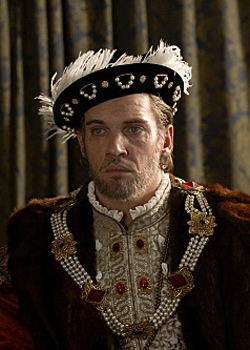 For four seasons on The Tudors, we've watched as Henry VIII (Jonathan Rhys Meyers) romanced his many wives (and women who were not his wives), while growing more tyrannical. Tonight, it seems we'll be laying the infamous king — and the show — to rest.
In the series finale, the great ruler is facing mortality as his physical health and a bad leg worsen. Will the show end with his death? It seems highly plausible, but it being the last episode, I wouldn't be surprised if we see more characters besides Henry die off. The king's past wives will also reportedly cameo (hopefully with their heads intact).
Will you tune in? What are your hopes for the finale? And is it me, or is older Henry kind of channeling The Godfather? Two clips from tonight's farewell when you read more.