Video of Ryan Reynolds in the Teaser Trailer For Buried 2010-01-20 15:30:48
First Look: Ryan Reynolds in the Terrifying Teaser For Buried
Earlier this week, I noted Buried as one of the top 10 Sundance movies I'm excited about, so I was happy to see that a teaser for the film arrived online today. The video may only be 45 seconds, but it's definitely enough to get a taste of what we're in for — goosebumps, a little claustrophobia, and a whole lot of nightmares.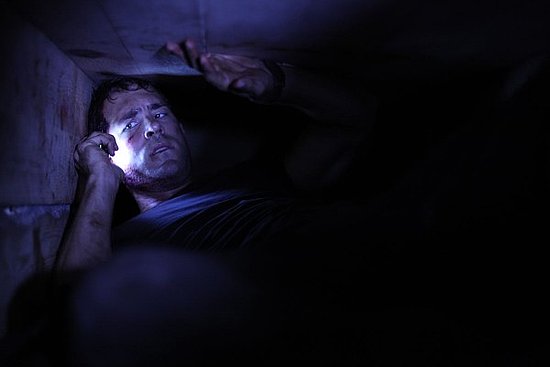 In the clip, Paul Conroy (Reynolds) is bloody and pleading for help into his cell phone. A truck driver from Michigan, Paul has found himself in a nightmare realized: he's been buried alive in Iraq and must find a way to come up with $1 million ransom or he'll be left for dead. To say the film looks stressful would be the understatement of the year, but I'm ready to buckle down and see what Reynolds can do.
To check out the clip, just read more.