Video Trailer For The Good Heart, Starring Paul Dano and Brian Cox
Movie Preview: Brian Cox and Paul Dano in The Good Heart
Why does Paul Dano always have to play so tortured? That's the question I'm asking myself after watching this trailer for The Good Heart. Dano stars as Lucas, a suicidal homeless guy who befriends an older man named Jacques (Brian Cox) while in the hospital. Jacques has heart problems due to his hard-living ways and takes Lucas on as a mentee, teaching him how to run his bar for the day when he's long gone. Also, Jacques apparently hates women, so you can imagine his anger when Lucas brings home a pretty girl (Isild Le Besco) to marry.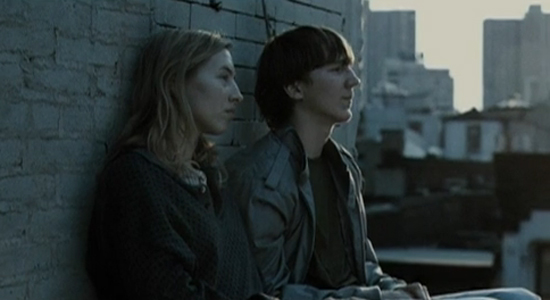 The preview includes the obligatory washed-out colors and pensive piano music you might expect, but I'm actually pretty curious to check it out when it comes to theaters on April 30. Even if Dano's role is a downer, the relationship between him and Cox looks the stuff of a quiet, character-driven drama. Perhaps next time, Dano can just try a light romance for a change? Just a thought.
Check out the trailer and tell me what you think when you
.