Video Trailer For Life During Wartime, Starring Allison Janney, Ally Sheedy, and Paul Reubens
Life During Wartime Trailer: Why the Glum Face, Pee-Wee?
When a movie has a foreboding title like Life During Wartime, you kind of expect it to be a little dark. But that's just par for the course for Todd Solondz (Welcome to the Dollhouse). This time around, the director takes us into the lives of three sisters (played by Allison Janney, Shirley Henderson, and Ally Sheedy), as they try to escape secrets of their past and get a fresh start, preferably in Florida. Oh yeah, and it's a comedy.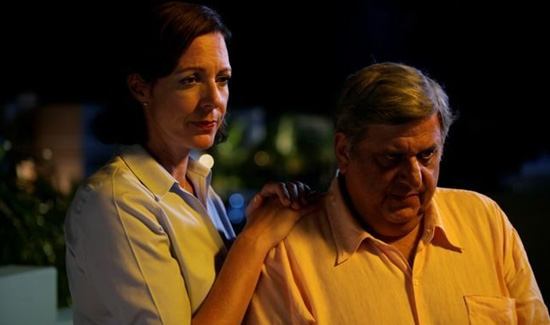 The trailer doesn't reveal much, other than showing the women moping about, along with a very sullen Paul Reubens who looks like he's just been crying. Someone give that man some Clear Eye. The film comes to theaters July 23, but get an early peek when you read more.