Video Trailer for Nicole Holofcener's Please Give, Starring Catherine Keener, Amanda Peet, and Rebecca Hall
Movie Preview: Nicole Holofcener's Please Give
When it comes to tackling human insecurities and modern-day relationships, writer-director Nicole Holofcener and Catherine Keener are a dream duo. With the past critical success of Walking and Talking, Lovely and Amazing, and Friends With Money to their credits, they're once again reteaming on the big screen for their latest collaboration, Please Give.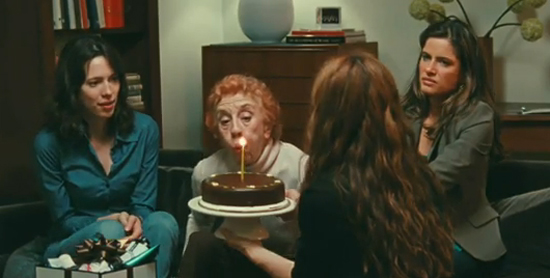 Keener plays a Manhattan-based mom grappling with her own conscience. A buyer of dead people's furniture, she resells the items at her high-end store, basically profiting off their misfortune. In an effort to balance out her own karma, she passes out $20 bills to homeless people, in part to teach her daughter the importance of helping those in need.
The trailer raises a good point — how do you buy your child $200 jeans when there are hungry people living on your street? Can you be a good person and be well off? It's subject matter to make you think, mixed with Holofcener's insightful humor. I'm also excited to see Amanda Peet and Rebecca Hall here, as the granddaughters of an elderly neighbor.
The film comes to theaters on April 30. Take a look and tell me your first impressions when you read more.