Video Trailer For Thriller Stolen Starring Jon Hamm 2010-02-18 12:28:55
Movie Preview: Jon Hamm in Stolen
So maybe it's not that comedic opportunity I was hoping for, but I'm always happy to get a side of Jon Hamm. In the trailer for Stolen, Hamm plays a detective whose son has gone missing, and like The Changeling, uncovers an atrocious twist while investigating the disappearance.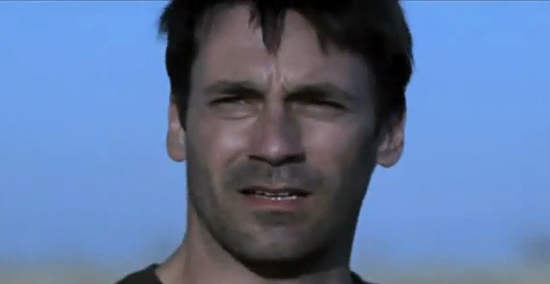 Set in present day, there are flashes of the Mad Men era, when Hamm's character Tom Adkins discovers a body that is not his son, but a child who'd been kidnapped and murdered in the 1950s. The '50s flashbacks have some recognizable faces: Josh Lucas and James Van Der Beek play men connected to the past crime, which Adkins has thrown himself into solving. But is he getting somewhere, or just driving himself insane trying to connect his own tragedy to this other one?
Opening next month, I don't think Stolen is going to be Hamm's blockbuster moment, but any thriller that puts the actor's intensity on display is one that I'd watch. To see it for yourself, just
.