Videos From TLC Movie on VH1
TLC's Most Iconic Videos: Real Life vs. the VH1 Movie
This week, we got a dramatic, colorful dose of '90s nostalgia when VH1 premiered its biographical film CrazySexyCool: The TLC Story. With actresses Keke Palmer, Lil Mama, and Drew Sidora playing Rozonda "Chilli" Thomas, Lisa "Left Eye" Lopes, and Tionne "T-Boz" Watkins, we got to relive their rise to the top and their struggles, of which there are many. The girls deal with money troubles, infidelity, group spats, illness, abortion, even arson — but even with all that compelling stuff, my favorite part about the TV movie is the actresses' re-creation of TLC's most famous videos . . . and their amazing outfits. Since I can't stop thinking about the real women and videos after seeing the dramatization, I've put together the ladies' looks and clips from the movie contrasted with the actual videos from the '90s. See how they stack up!
"Ain't 2 Proud 2 Beg"
This 1992 single was the girls' very first No. 1 single, off their first album, Ooooooohhh . . . On the TLC Tip, and the look was big, baggy, and brightly colored. But, of course, the most memorable thing is Left Eye's condom/glasses combo and giant green hat.
The movie: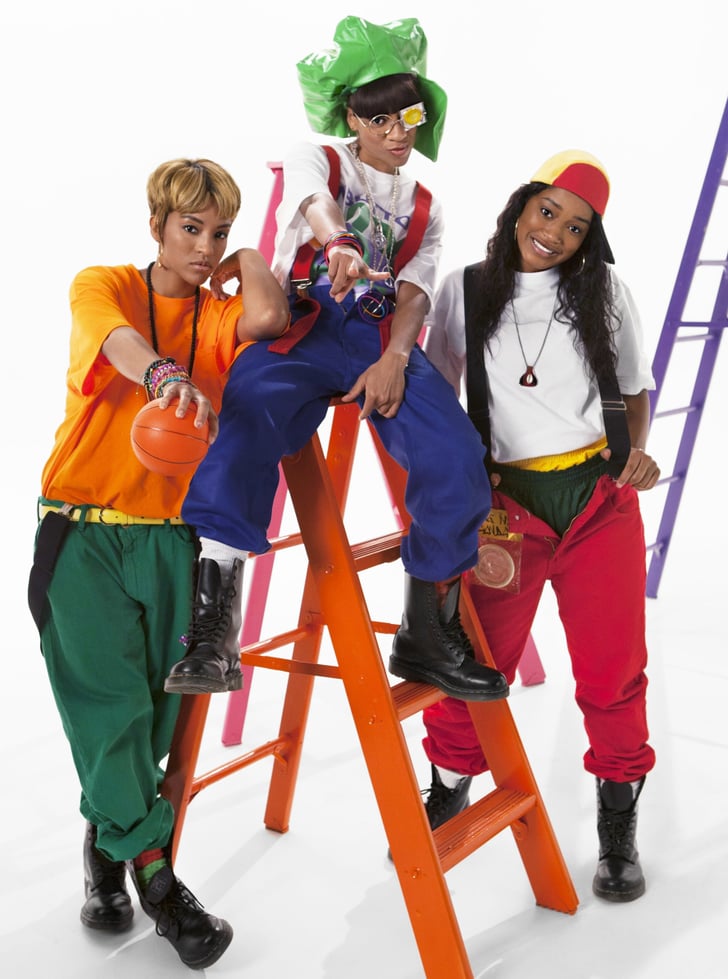 Real life:
"Creep"
"Creep" was the first single off TLC's 1994 sophomore album, CrazySexyCool, and it has one of the most iconic video looks from the group: the giant satin pajamas. In the TV movie, you can see that Left Eye was not pleased with the creative direction. Check out the real-life finished product below it.
The movie:
Real life:
See more of the TLC videos from the movie and real life after the jump.
"Waterfalls"
"Waterfalls" remains TLC's most successful single, having spent seven weeks at No. 1 on Billboard's Top 100. This video had the ladies in water-like animation, and when they did appear, they went for a natural, windswept look.
The movie: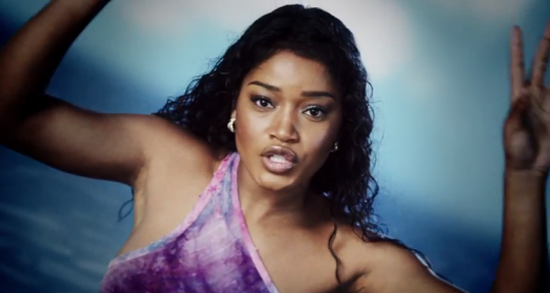 Real life:
"No Scrubs"
The girls rocked a futuristic look in the "No Scrubs" video (and it was their third No. 1 single off Fanmail). See how the actresses re-created it in the VH1 movie first, and then watch the real one from 1999.
The movie:
Real life: