Vince Vaughn To Star In New Comedy About Infidelity With Director Ron Howard 2010-01-06 07:30:00
Newlywed Vince Vaughn to Poke Fun at Infidelity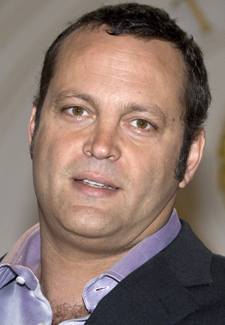 Vince Vaughn has signed on for a comedy about the repercussions of cheating (hopefully something that the newlywed knows nothing about!). The untitled Universal Pictures film follows a guy who discovers that his best friend's wife has a wandering eye — and how to deal with that knowledge. Ron Howard will direct, and Vaughn is set to produce alongside Howard's usual right hand, Brian Grazer.
Infidelity doesn't exactly lend itself to being laugh-out-loud funny, but the project is being touted as more in the vein of The Breakup, which obviously had a darker tone than your typical rom-com. That gives me hope for this one; plus, I put a lot of trust in Ron Howard to steer the movie and its subject matter in the right direction.
The film is supposedly set to start filming this Spring in Vaughn's hometown of Chicago, so they better get casting the leading lady (or ladies). Any ideas about which actress you'd like to see?