Vote For the Best Lost Character of All Time 2010-04-29 17:06:37
Help Us Pick the Best Lost Character of All Time!
After six long seasons of mystery, excitement, and yelling at our TV screens, our beloved Lost is finally down to its last remaining episodes. We've seen a lot of characters come and go (and come back again!) over the years, and they've all been an integral part to the show that became a phenomenon. We've all got our favorites, but I think it's time we decide once and for all who deserves to be crowned The Best Lost Character of All Time. So what better way to make the call than with a fun new bracket? You, the people, will get to vote on matchups for each round, eliminating lots of characters along the way until we narrow it down to one. If you need an added incentive, we're giving away a sweet prize package including Lost: The Complete Collection DVDs, a Lost viewing party kit, Dharma pint glasses and patches, and much more! It's the perfect prize for the ultimate fan. All you have to do is click here to start making your round one picks.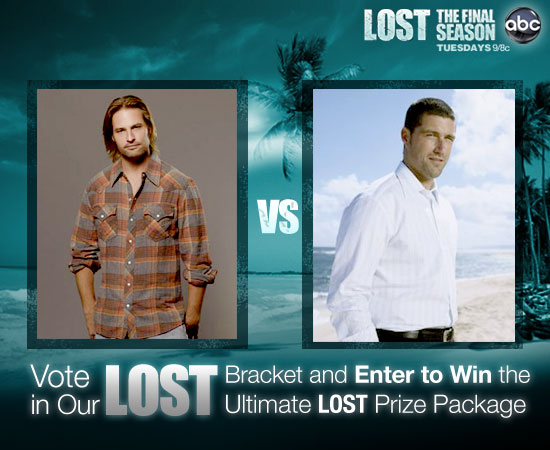 With every round you complete, you will be entered to win the Lost grand prize package — so you have five chances to enter! The winner will ultimately be selected randomly from the pool of users who completed each round and will be announced after the bracket ends in May. You must be logged in to your OnSugar account in order for your entry to be counted. Log in or register here and click here for the full list of rules. Need to catch up on the current season? Watch full episodes of Lost here! Good luck.