Vote For the Best Lost Character of All Time 2010-05-01 07:00:00
Rewind: Vote For the Best Lost Character of All Time!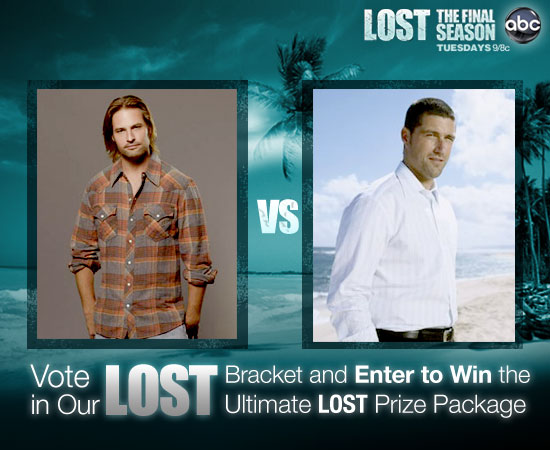 The series finale of Lost is just a few weeks away, so I thought it was high time to decide who's the best character the show has ever seen. Vote now in round one of my March madness style bracket for the chance to win a sweet Lost-themed prize package!
Trying to keep track of all the happenings on Gossip Girl can be hard, so I put together this handy hookup map connecting all the characters to each other.
Speaking of hooking up, remember that show Undressed? As it turns out, quite a few TV stars (including Adam Brody and Christina Hendricks) got their start on the soapy MTV show.
Today marks the first day of May, which means we're officially in Sex and the City 2 release month! Let's celebrate by checking out hot new photos from the movie and debating whether Carrie should be with Big or Aidan.
If SATC 2 isn't on your list of must-see Summer blockbusters, perhaps you'd be more interested in these sexy new photos of shirtless Jake Gyllenhaal in Prince of Persia.
This week's episode of Glee isn't my favorite, but the good news is that it's not too late to win a trip to LA to see a Glee photo shoot! Plus, it's always fun to dream of future guest stars that could make for great episodes in season two and beyond.
In Twilight news, Bill Condon has been confirmed to direct Breaking Dawn, Robert Pattinson is one of the most influential people in the world, and two new stills from Eclipse were released.
Chuck is still on the Fall renewal chopping block, so tell me why you think it deserves a second season.