Vote For the Best Lost Character of All Time 2010-05-04 17:08:35
Who's the Better Lost Character — Kate or Richard?
Round two of my bracket determining the best Lost character of all time is in full swing, and the matchups are hotter than ever. The closest right now is between two heavy hitters: Kate and Richard. Richard has an edge, but don't count out Kate just yet — she's been around since the very beginning, after all. See how the two measure up in a variety of ways, and don't forget to vote on all the matchups for the chance to win an awesome Lost prize package!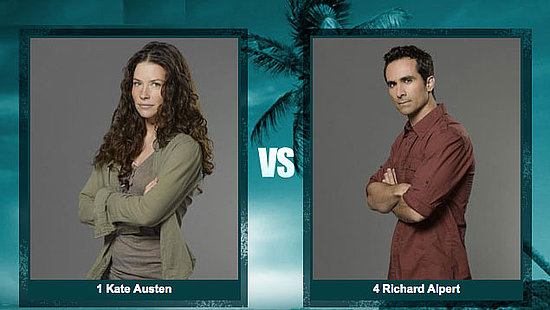 | Name | Backstory | Badass moments | Seasons | Romantic Appeal | Achilles' Heel |
| --- | --- | --- | --- | --- | --- |
| Kate Austen | Fugitive, arsonist, murderer with a heart of gold. Usually fights for what she thinks is right | Helped deliver Claire's baby, patched up a bleeding Jack, managed to stay on the run for an impressively long time | All six | Member of both Team Jack and Team Sawyer | Annoying, insistent on tagging along when she's not wanted |
| Richard Alpert | Came to the island on the Black Rock seeking redemption, made a deal with Jacob | Lives forever | 3-6 | Life's goal is to be reunited with his deceased wife, Isabella | Man of mystery |