Vote in BuzzSugar's Bracket of Kickass Females From TV and Movies!
Last Chance to Vote in Round Two of My Kickass Female Characters Bracket!
It's time to give the axe to another group of contenders in my kickass female characters bracket. We're closing out round two tonight, and there are several ladies in serious danger of getting cut. But you don't have to say goodbye to them just yet — vote while there's still time! Click here before midnight to help your favorite woman reach No. 1.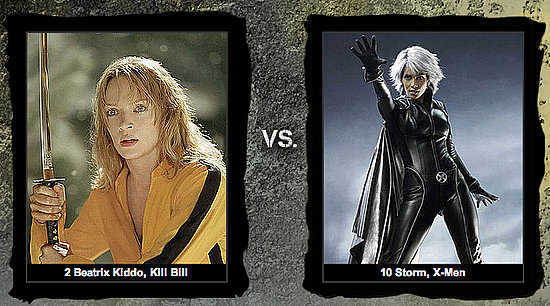 And guess what? There's more in it for you too! When you make your selections, you'll automatically be entered for a $1,000 grand prize. Just make sure you're logged in (or sign up for an account if you don't have a login yet) and fill out your bracket completely. Tell your friends to join in on the fun for their own chance to win, and check out the full list of rules here.