Vote in BuzzSugar's Bracket of Kickass Females From TV and Movies! 2010-09-11 07:00:00
Rewind: Vote in My Bracket of Kickass Female Characters!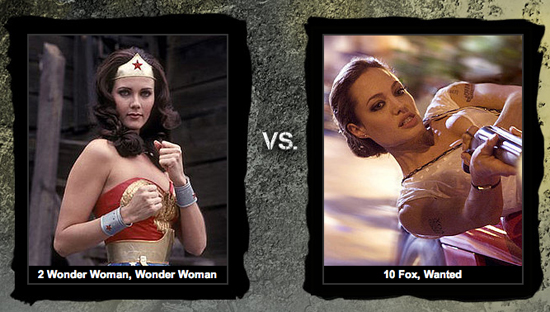 Have you voted in my bracket of kickass female characters yet? Round Two just started, so it's not too late. What's more, you could win $1,000! Hurry and click here to get started.
Fall TV is stepping into high gear! I wrapped up my pilot scoops, but if you really want to weed out the good from the bad, just watch this video with my top five favorites. You won't miss a thing with my handy calendar to guide you along.
OK, so that's the new shows, but what about returning favorites? We have exciting pics that reveal what's to come, from Jennifer Aniston on Cougar Town to Matt Damon on 30 Rock to Grey's Anatomy. Get prepped for all of the premieres with my season finale crash course.
The Vampire Diaries was one of the first shows to return this week, and I spoke to star Katerina Graham about the new season!
As for the network's returning favorite, Gossip Girl, this video should get you up to speed (at least where hookups are concerned).
TV's not the only thing on my radar right now — we also have Fall movies to think about! From Johnny Depp to Harry Potter, check out part one and part two of my film guide to see what's coming to theaters over the next few months.
The MTV VMAs are tomorrow night, and I'm dying to see if Kanye West performs his new song for Taylor Swift. Speaking of music, don't forget to give my Summer jams one final listen!