Vote on This Week's Project Runway Winner and Loser 2010-03-12 10:00:44
Do You Agree With This Week's Project Runway Winner and Loser?
The competition on Project Runway is getting really good, meaning we're narrowing it down to the nitty and gritty and separating the great designers from the mediocre. This week, a challenge inspired by the elements was an examination of the contenders flying under the radar. While one of these such designers was noticed in a big way and rewarded with a win, another who'd continued to slide in was eliminated.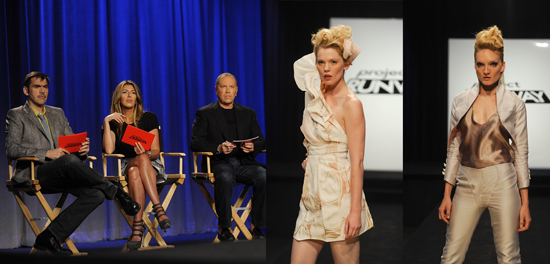 While I loved the winning ensemble, I didn't exactly agree with the judges on the losing look. I mean, it was pretty awkward, but I don't know if it was really worse than the other outfit in the bottom two (a Lady Gaga-esque disaster). What did you think?