Vote on This Week's Project Runway Winner and Loser
Do You Agree With Who's Showing at Bryant Park?
After last week's snoozy challenge, I was happy to see Project Runway step it up a notch. In their final challenge at Parsons, the designers were asked to create an outfit inspired by the greatest show on earth — the circus. Before the designers even hit Mood, I could see the bold colors and stripes. And sure enough, that's what we got.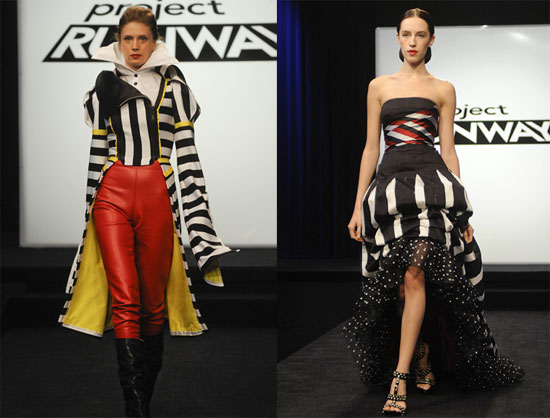 Some of the looks were fabulous, others too costumey, but none were dull. In the end two designers are a shoo-in for Bryant Park, while two others will have to compete for the third spot. I know who of the two I'm voting for, do you? And were you happy with the episode as a whole? Vote now and sound off in comments.
P.S. Always remember "do not wear Gucci drivers to the mountains." Thanks Anthony!