Vote on the Winner of Project Runway Season Seven on Lifetime
Do You Agree With This Week's Project Runway Winner and Loser?
The stakes were higher than usual this week for the contestants of Project Runway. The challenge was to create a look worthy of a Marie Claire magazine cover — and its April cover girl, Heidi Klum!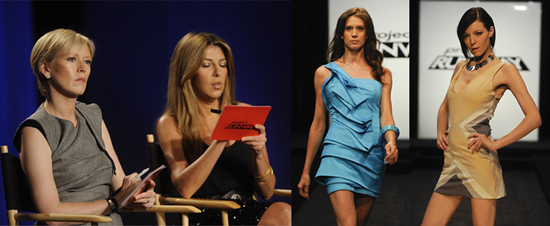 The contestants seemed more motivated than usual, knowing what a win meant, but I was surprised by how much a couple of the designers acted like they didn't listen much to editor-in-chief (and later, guest judge) Joanna Coles when she told them what kind of outfit was appropriate for the cover. The winning designer's look fit Coles's description perfectly though, and I was glad to see this competitor take the glory home. The loser was someone I'd come to like, but the design was definitely the weakest on the runway. What did you think?
(Disclaimer: the looks shown are not necessarily the winning and losing designs.)