The Watch Movie Second Trailer
New Trailer For The Watch: See the Aliens!
The latest preview for The Watch is here, and while the first trailer for the suburban alien-fighting comedy gave us a good look at the bromance between Ben Stiller, Jonah Hill, Vince Vaughn, and Richard Ayoade, it was lacking in plot. Now we get a look at not only the characters, but also a little bit more of the story, and we even get a peek at one of the aliens. I mean, it's dead (kind of) but it's still pretty exciting.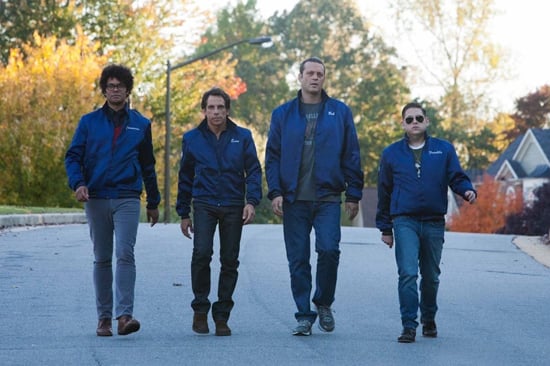 This trailer definitely isn't as crass as the first red-band one, but I don't think its lack of crudeness takes away from the dynamic between the characters. Now we know the origin of the sweet neighborhood watch jackets ("It's like the Chinese symbol for shut up and dance!") and the group's skilled interrogation techniques. Plus we still get to see some exploding cow. The movie hits theaters July 27, but you can check out the new trailer after the jump.
Photo courtesy of Fox