Watch POPSUGAR on the American Music Awards Preshow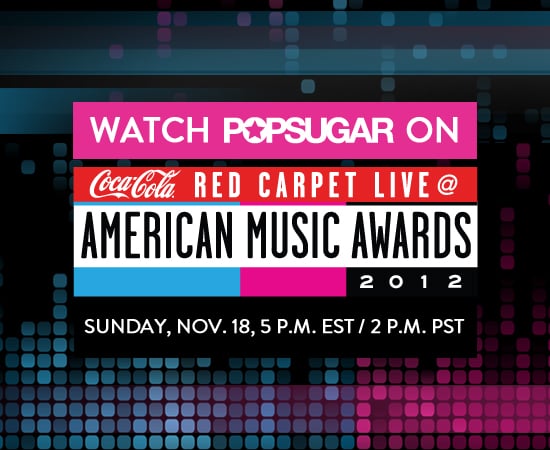 This Sunday, the 2012 American Music Awards are heating up Hollywood, and we'll be there for all the action. It will be a fun night with stars Elisha Cuthbert, Ginnifer Goodwin, Will.i.am, and more on hand to present awards and amazing performances by Taylor Swift, Justin Bieber, No Doubt, and more.
We will be getting in on the excitement early with Lindsay Miller and Allison McNamara participating in the official LIVE! preshow, so tune in for special musical guests and performances right here on POPSUGAR.com starting Sunday at 5 p.m. EST/2 p.m. PST, and then remember to watch the American Music Awards at 8 p.m. ET/PT on ABC.