Watch, Pass, or Rent: From Paris With Love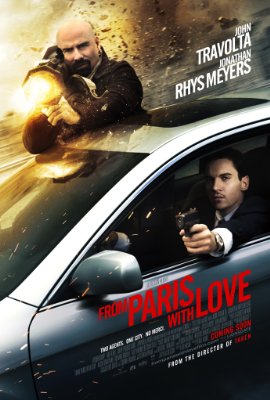 It's been a long time since I've found myself excited about a John Travolta movie, and his latest fare doesn't exactly strike my fancy, either. In From Paris With Love, Travolta teams up with Jonathan Rhys Meyers as an American spy trying to stop a terrorist attack. Doesn't sound half bad on paper, but something about Travolta's bald head and beard combo gives me the creeps.
On the other hand, movie theaters aren't exactly brimming with exciting new stuff these days — if you've already seen Avatar and the rest of the Oscar nominees, the pickings are pretty slim. Plus, Jonathan Rhys Meyers usually makes for some pretty nice eye candy if nothing else, and it could be a couple of hours of solidly mindless entertainment. The movie opens in wide release tomorrow — what's your plan?