Watch the Trailer For New Showtime Series The Big C Starring Laura Linney and Gabourey Sidibe
Sneak Peek: Laura Linney in The Big C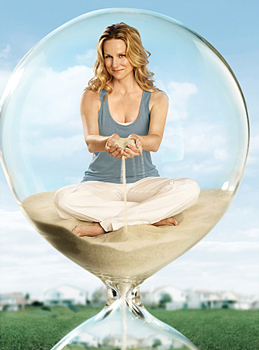 I've been looking forward to Showtime's latest original series, The Big C, since the Winter TCA, when I had a brief look. Today everyone gets a peek at the new trailer for the show, which premieres this Summer.
In it, Laura Linney plays Cathy, a woman who resolves to change bits of her life when she learns she has breast cancer. As grim as that may sound, this is no downer show — from the promo, you see that The Big C is heavier on comedy than melodrama. Cathy starts out droll, but the influence of her diagnosis sends her into a feisty tailspin, to the surprise of her family and students. Speaking of students, Precious's Gabourey Sidibe stars as one of Cathy's, as sassy and mouthy as Sidibe herself is on the red carpet.
Watch the trailer when you
.