Watch the Video Preview of The Real Housewives of New Jersey, Season 2
Sneak Peek: The Real Housewives of New Jersey, Season 2!
Does reality TV have Jersey fever or what? Jersey Shore and Jerseylicious may have been satisfying our quotient in recent months, but on May 3, we'll return to the ladies who started the whole TV craze: The Real Housewives of New Jersey.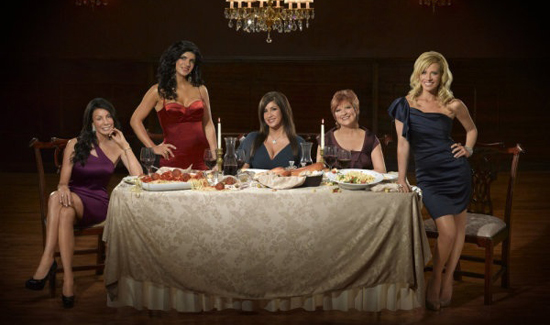 I've been dying to see where the drama picks up ever since last season's infamous Teresa table-throwing incident left my jaw on the floor. As you might expect, the women still haven't cooled their jets, and the battle between Teresa and Danielle rages on. In this new promo, we get a glimpse of the cat fighting that is to come. Danielle is not backing down, as she takes a few swings in a boxing ring and says, "It only takes one good smack to the head to make a person never walk again." Who turned this into the Jerry Springer Show?!
Also watch for a peek of the Giudices on a family vacation in Venice, Italy. You know that's just going to be a hilarious setup.
Check out this preview, and tell me if you'll be tuning in when you
.
Photo and video courtesy of Bravo