Watch Video Previews For Season Two of Nurse Jackie and The United States of Tara Premiering Tonight March 22
TV Tonight: Nurse Jackie and United States of Tara Return
It's sure to be a night of ladies behaving badly: Showtime's Nurse Jackie and The United States of Tara are back tonight for their respective second season premieres. Jackie Peyton, R.N. will deal with the fact she learned at the end of last season — that her husband has become friends with the guy she's seeing on the side. Oof. What I'm looking forward to most, though, is Peter Facinelli as the arrogant Doctor Cooper.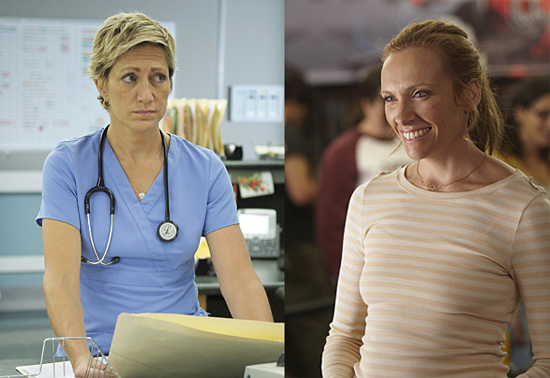 Meanwhile, over in Tara's neck of the woods, we can look forward to the exciting things that star Toni Collette and write Diablo Cody mentioned at the Winter TCA: more love interests, steaminess, and a new alter for Tara named Shoshanna. I can't wait to see how she's integrated to the complicated show, which Collette won an Emmy for this past September.
To see previews of tonight's premieres, just
.
Photo courtesy of Showtime