We Are Men TV Show Trailer
Pilot Scoop: We Are Men
CBS has a few new series coming this Fall, including a couple of promising-looking comedies. Like The Crazy Ones, We Are Men breaks the usual CBS sitcom convention by being a single-camera comedy, meaning it's not filmed in front of a live audience. The testosterone-fueled series stars Kal Penn, Jerry O'Connell, Tony Shalhoub, and Christopher Nicholas Smith as neighbors who live in a community for men. I've watched the pilot episode, so I'm letting you know if the series is DVR-worthy.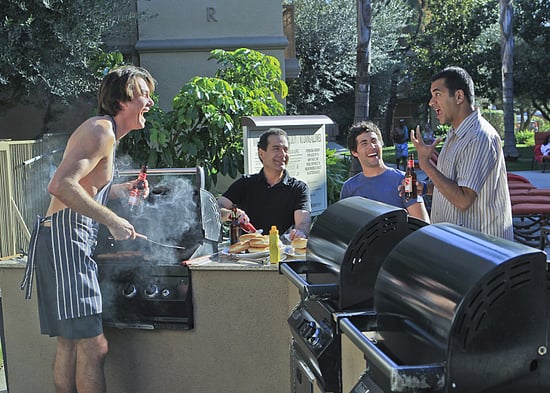 What it's about: When Carter (Smith) gets left at the altar, he has to move into a vaguely-pathetic apartment complex made for single men. There, he meets Gil (Penn), Frank (Shalhoub), Stuart (O'Connell), a ragtag group of guys who become his new friends and support system.
Where it works: The dialogue and characters are funny, and despite the fact that the title and premise make the show sound like a sitcom version of The Man Show, the theme is really about friendship — and it's surprisingly sweet.
Where it doesn't: Smith is the lead, and he's cute and all, but among stronger comedians like O'Connell and Penn, he gets drowned out. It remains to be seen if he can stand out in this ensemble.
You might like this show if: You miss Entourage (without all the Hollywood glitz).
When it's on: Mondays at 8:30 p.m. on CBS
Watch a preview for We Are Men after the jump.