The Wedding Singer Quotes
Buzz Lines: What's Your Favorite Quote From The Wedding Singer?
After a string of absurdly silly flicks like Billy Madison and Happy Gilmore, Adam Sandler showed us his softer side in The Wedding Singer. When Robbie's shallow girlfriend leaves him at the altar, the struggling wedding singer meets the bright-eyed and adorable Julia (Drew Barrymore) who is unfortunately engaged to a jerk. Throughout the movie, Robbie and Julia try to make sense of their newfound friendship, but fall in love and get married after Robbie makes the ultimate grand gesture on an airplane. This movie may be sweet, but it's also full of funny laugh-out-loud lines. Here are a few of my faves, but be sure to add yours in the comments below!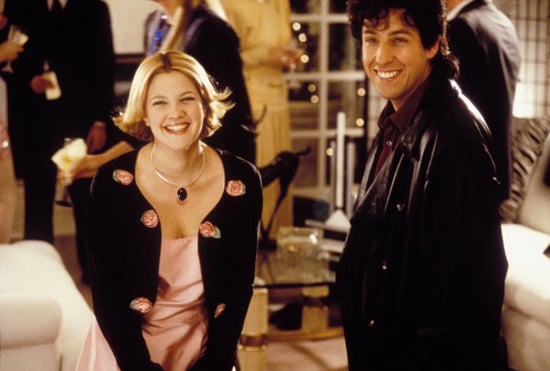 "Well I have a microphone, and you don't, so you will listen to every damn word I have to say!" — Robbie
"I have no clean tupperware. Hold out your hands!" — Rosie
"Oh, I don't think anybody could puke more than that kid. I think I saw a boot come out of him." — Robbie