Weekly Entertainment Roundup
Rewind: Relive Ryan Reynolds's Sexiest Movie Roles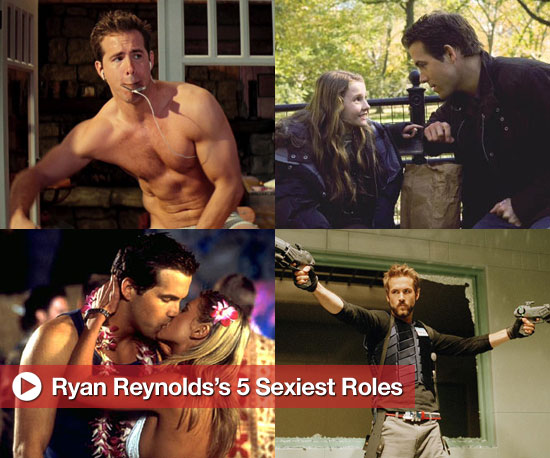 To celebrate Ryan Reynolds's Sexiest Man Alive win, I looked back at his five sexiest movies. As if on cue, we got a peek of him in the trailer for his next film, Green Lantern.
This week's casting news hooked up some A-listers with some big roles: George Clooney will star in The Man from U.N.C.L.E., Daniel Day-Lewis will play Abe Lincoln, and Leonardo DiCaprio will take on the JFK assassination.
But it's not all just fun for the boys: Carey Mulligan landed the coveted role of Daisy in The Great Gatsby.
The week was heavy in new trailers for any kind of movie taste: There was one for raunchy comedy Your Highness with James Franco and Natalie Portman, the gothic Red Riding Hood trailer starring Amanda Seyfried, the sweetly earnest preview of Prom, and the serious trailer for biopic Winnie. Love flicks that are really out of this world? Check out the clip for Cowboys and Aliens, starring Daniel Craig.
There wasn't just trailers for the big screen, either; TV got in on the fun with a preview for Matt LeBlanc's Showtime comedy Episodes, as well as a sneak peek at MTV's Teen Wolf remake.
More interested in what's on TV now? I chatted with the cast of Human Target to get the scoop on season two!