We're the Millers Trailer
Jennifer Aniston Is "Just a Cheap Stripper" in the We're the Millers Trailer
If you were hoping to see more of Jennifer Aniston's naughty side after her turn in Horrible Bosses, then the trailer for her new film, We're the Millers, is probably up your alley. Aniston stars as a stripper who agrees to go along on a mission with her drug-dealing neighbor (Jason Sudeikis), posing as said neighbor's wife. They also enlist a couple of random kids (one of which is played by Emma Roberts) to help them cross the border into Mexico.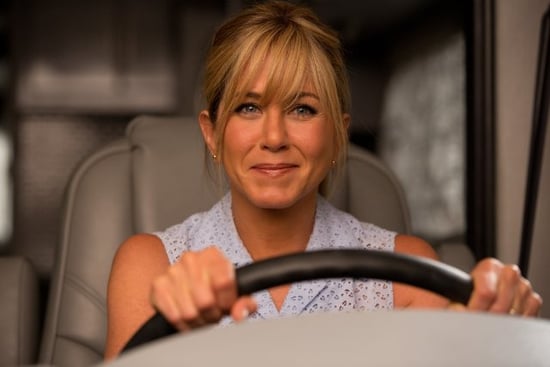 The preview has a few laughs, and also feels a bit like a who's who of the comedy world, with appearances by Ed Helms, Kathryn Hahn, Ken Marino, and Nick Offerman. I support any project that breaks Aniston out of the typically cheesy romantic comedy formula, and let's face it: we all know she has a bikini bod that's worth flaunting, and there's plenty of that here. Plus, she and Sudeikis just might make a dysfunctional pair worth rooting for.
We're the Millers hits theaters Aug. 9, but check out the trailer when you read more.