Wet Hot American Summer Quotes
What's Your Favorite Line From Wet Hot American Summer?
Summer series Camp starts this week on NBC, and the new comedy reminds us of one of our favorite cult classics: Wet Hot American Summer. We are often caught scribbling Gene's inappropriate food-based musings in our journals as we try to remember if the reunion is at 9 or 9:30 (we hope it's 9, because we have something at 11.) Here are a couple of our favorite lines, but tell us — what are yours?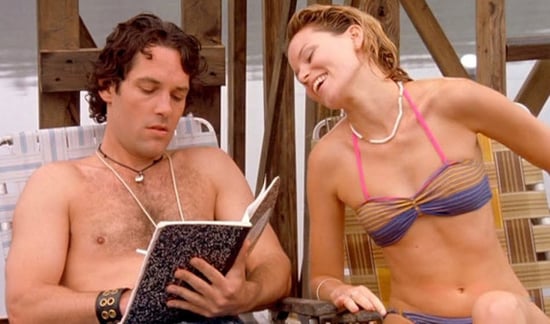 "You taste like a burger. I don't like you anymore." — Andy
"Yeah, well I'll see you in macramé!" — Katie
"When I was at camp, my favorite activity was always arts and crafts. Or, as we used to call it, arts and farts and crafts." — Alan Shemper