What's Your Favorite Current TV Show
If You Could Only Watch One Current Show, What Would It Be?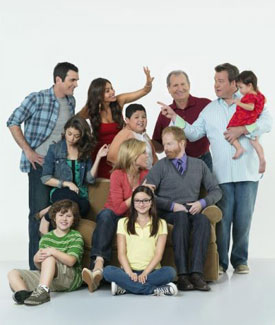 If there's one thing we love on the Buzz Team, it's a good pop culture discussion. Just today we had a debate about Modern Family and Community, with members of the team squaring off about which comedy gets a higher priority in our respective DVRs.
It got me thinking about my busy TV-watching schedule, and which program would get the top spot if I were to rank them. Last year my number one show was definitely Lost, but alas, those days are over. So just for fun, let's play a little game: if you could only watch one (no top three lists!) show that's currently on TV (reruns don't count), what would it be?