What Was Your First Movie Date?
Buzz In: What Was Your First Movie Date?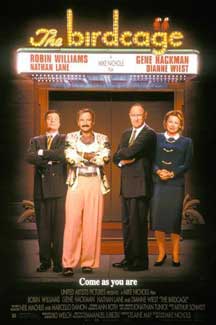 I've asked about the first movie you remember seeing in theaters (The Little Mermaid is mine!), but here's something even those of us with not-so-great memories should be able to recall: your first movie date. I was in high school and went to the local mall with a guy to see The Birdcage. It wasn't exactly the most romantic of choices, but the funny scenes gave us plenty to laugh about, as we strolled around the JCPenneys to kill time before my mom pulled up to take me home. To this day, I still associate the film with that Saturday (and all of my excited, first-date feelings) whenever it comes on TV.
Your turn! What's the first movie you ever saw on a date?