When Will Riverdale Season 3 Be on Netflix?
Riverdale Season 3 Isn't Over Yet, but We Already Have a Good Idea When It Will Be on Netflix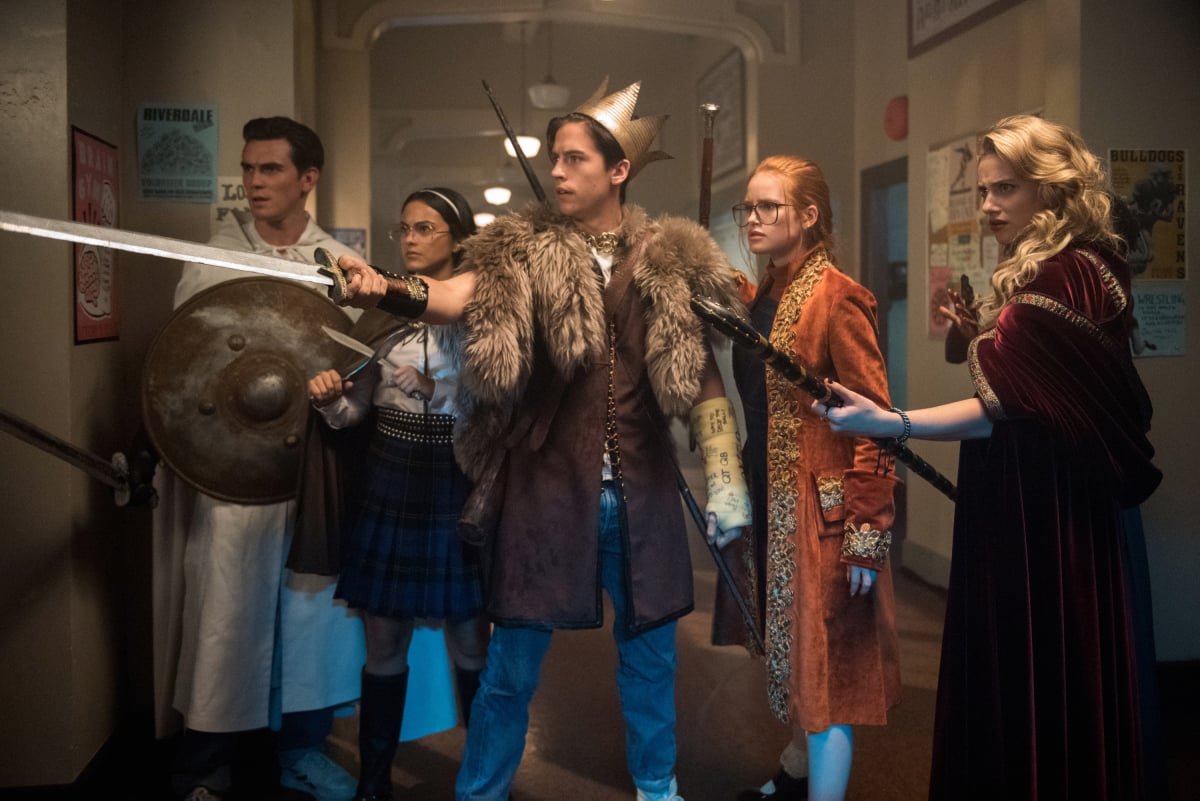 Riverdale's third season has been pretty wild, no? From the town's shady past with the board game Griffins & Gargoyles, the Lodge family drama, and Jughead's mom and sister coming back to town, these past few episodes have been pretty crazy. And it seems like things are only going to get more complicated from here. While we still have a while to go before the season three finale, fans are already asking one big question: when will Riverdale's third season be available on Netflix?
Officially? We don't know. But even without an exact release date, we can use season two as a model for when season three might arrive on the streaming giant. Netflix currently has all of seasons one and two available for binging purposes, and we have no doubt that the new episodes will be added as well. Fortunately, we're able to deduce a premiere date thanks to The CW's agreement with the streaming giant: shows on The CW head to Netflix just eight days after the air date of their season finale. For instance, after Riverdale's season two finale on May 16 earlier this year, the entire season was streaming by May 24. After season one's finale on May 11 of 2017, the entire season was streaming by May 19.
Since the season three finale airs on May 15, it's likely that new episodes will appear on Netflix on May 23. We're already planning our viewing session!