Which Real Housewives Deserve a Spin-Off?
Buzz In: Which Other Real Housewives Deserve Spin-Off Series?
There's no doubt that Bethenny Frankel has become a star in her own right since doing The Real Housewives of New York. I can't say I'm surprised; her dynamic personality and blunt, tell-it-like-it-is mouth is the perfect recipe for reality TV. I'm hooked on her latest series Bethenny Ever After (which airs again tonight!), but it has me thinking about the other housewives who could make a successful go of it on their own.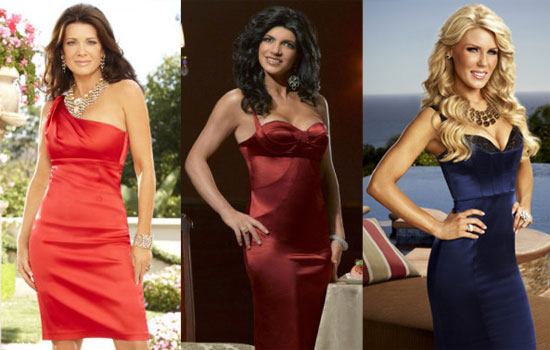 I'd love to see Lisa Vanderpump from The Real Housewives of Beverly Hills get her own show (with dog Giggy in tow, of course), but Kyle Richards would also be a worthy spin-off star (she's kind of the Bethenny of Beverly Hills anyhow). Teresa Guidice of The Real Housewives of New Jersey has already been rumored for a possible series (her fiery temper could fuel some juicy episodes!) and as much as it pains me to say it, I think it's only a matter of time before we see a series with The Real Housewives of Orange County's Gretchen Rossi and boyfriend Slade Smiley. Which housewife do you think should step into the spotlight solo?
Photo courtesy of Bravo