Which Returning TV Show Had the Best Season Premiere?
Which Returning Show Had the Best Season Premiere?
Congratulations! You survived last week's onslaught of TV, as nearly every beloved show debuted a new season. Exhausted? Me, too (as is my DVR). But now that you've had the chance to take a little breather, let's take a look back at all of the premieres. I want to know which lived up to your expectations and which fell short.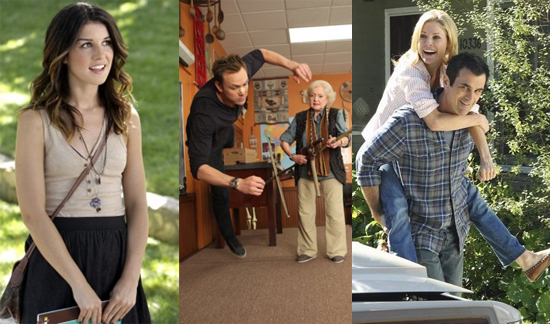 For me, the Modern Family premiere gets high marks with its cute car trip, as well as Community, which benefited from guest star Betty White. As for the most dramatic episode, 90210 really raised the stakes between the death and earthquake that went down in its opener. I still can't believe that the writers killed off Javier so quickly!
Which series premiere satisfied you most? Did you love watching Matt Damon flirt with Liz Lemon on 30 Rock? Still singing "Billionaire" from the Glee premiere? Sound off on your favorite in the comments!