Which TV Characters Do You Miss the Most?
Buzz In: Which TV Characters Do You Miss the Most?
In case you missed it, Joshua Jackson took a trip down memory lane when he brought Pacey Witter back to life with Pacey-Con a couple of weeks ago. The Funny or Die video totally blew up, and Jackson hasn't been able to avoid talking about it since. More than anything else, the idea has made me nostalgic for the days when Dawson's Creek was part of my life. As much as I love seeing Jackson on Fringe, Pacey Witter will always hold a special place in my heart.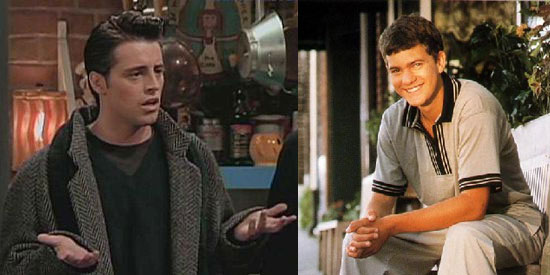 In a similar vein, Matt LeBlanc couldn't dodge Friends references and quips about Joey Tribbiani when he was promoting his upcoming show, Episodes, at the TCA last week. He said he still gets called "Joey" on a regular basis, but that he doesn't mind, saying, "My job is to try to make you believe what I'm saying so if people really believe if I'm that character then I've done by job. I take it as a compliment."
Clearly, Friends fans still miss hearing "How you doin'" on a regular basis (although personally I miss Chandler's one-liners even more). Pacey Witter and Joey Tribbiani are just two of thousands of lovable characters we've met over the years, but which ones do you miss the most?