Who Did Bachelorette Desiree Choose
Did Desiree Make the Right Decision?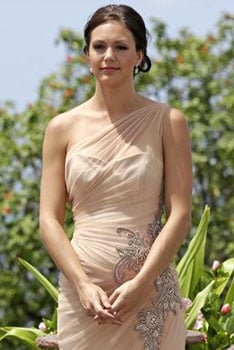 Desiree Hartsock finally made her decision after a long and emotional final episode of The Bachelorette. The leading lady chose Chris Siegfried, the 27-year-old mortgage broker from Oregon. Hartsock actually dismissed her other suitor, Drew, just 45 minutes into the episode.
I went into the finale unsure of whether Desiree would choose anyone. She seemed devastated over last week's departure of contestant Brooks, who she admitted she loved. Turns out she loved Chris, too, but her love for him was more of a slow burn, one that culminated in a marriage proposal that she accepted. Even after watching the finale, I'm still scratching my head over whether she really loves Chris, or if she was looking for a rebound after Brooks left her heartbroken. What do you think?