Who Did Emily Pick on The Bachelorette?
The Bachelorette: Are You Happy With Emily's Decision?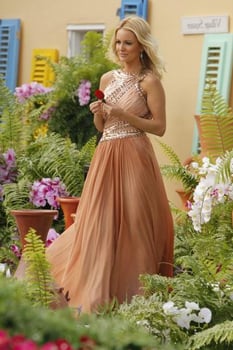 All season long, fans of The Bachelorette have watched Emily Maynard date a whole bushel of eligible gentlemen, make out in exotic locations, and break some hearts, and now it's all over. Emily Maynard found her guy in Jef, the 27-year-old entrepreneur from Salt Lake City, picking him over Arie. We didn't even have to wait until the end of the episode to find out who would be getting the boot. Both guys met her folks, but only Jef met her daughter Ricki, and his smooth interaction with her sealed the deal.
I give her credit for not dragging Arie through the motions, and seeing him prepare for their final date was painful, and the official breakup was incredibly rough to watch. With a "good luck" and a hug, it was through. But what do you think: is Jef the best choice for Emily?