Who Did Sean Pick on The Bachelor?
The Bachelor: Are You Happy With Sean's Decision?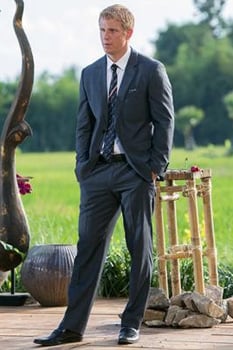 It's been a long season for The Bachelor's Sean Lowe and his lovely ladies, but he's finally given his last rose. After a tearful goodbye, Sean sent — spoiler alert! — Lindsay packing. This, of course, means he chose . . . Catherine! The graphic designer from Seattle could barely keep her composure when she realized Sean had chosen her. She was shaking as Sean got down on one knee, and she instantly said yes to that big sparkling diamond.
To be honest, I went into the finale without a favorite, but after seeing the way Sean's dad connected with Catherine during the family visit, I started rooting for her. I'm happy with the outcome, though I do feel for Lindsay after that brutal exit — she took her shoes off! Do you agree that Catherine is the best choice for Sean?