Who Is Getting Killed on The Vampire Diaries Season Finale?
Who Will Be Killed on The Vampire Diaries Season Finale?
Tonight is the episode we've been waiting for — the finale of The Vampire Diaries! We've already gotten a sneak peek at photos from the Founder's Day episode, but there is something I'm much more interested in — who is getting killed off? Word is swirling that the series is indeed giving the ax to a main character. While I'm pretty sure that Damon, Stefan, and Elena are getting off scot-free, that still leaves a ton of options for a bloody surprise.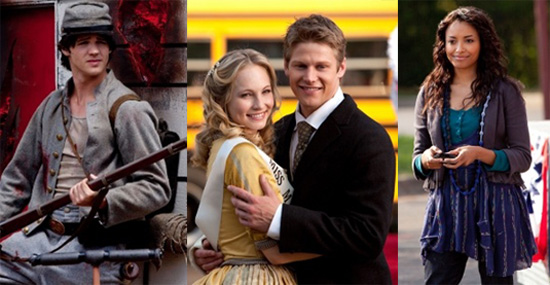 I have a feeling that Tyler is safe — we still have his werewolf side to explore, so it makes sense that the writers would want to keep him. That leaves several other highly probable secondary players — so what's your pick? Cast your vote, then share your theories in the comments or in the Hooked on Vampire Diaries group in the Buzz Community!