Who Has Voiced Your Favorite Animated Characters?
These days, it seems like every actor in Hollywood is game to voice an animated character. And why not? It's easy (a lot of them even do it from their homes), it doesn't usually take a ton of time, and kids' movies usually make bank at the box office. With that in mind, it's no shocker that Nicolas Cage and Ryan Reynolds have signed on for a CG flick about cavemen called The Croods.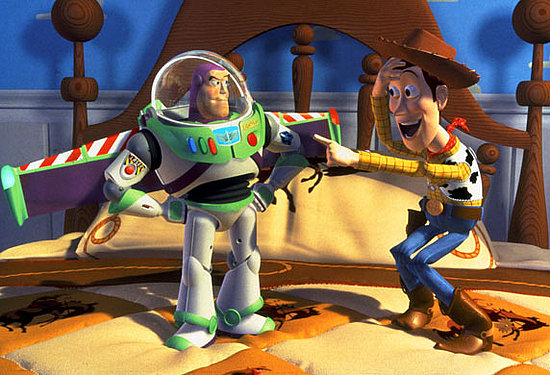 Back in the day I would get really excited when I recognized the voice behind a character (Full House's Scott Weinger as Aladdin and Jonathan Taylor Thomas as Simba pretty much made my year), but now it's pretty much a given. Sometimes the characters are even drawn to resemble their celebrity counterparts (think Colin Firth in A Christmas Carol).
It can be a bit distracting to hear a well-known voice behind a new character, but actors have also provided the vocals for some of my favorites. Take Woody from Toy Story for example, or Fantastic Mr. Fox's Ash, who wouldn't be the same without Jason Schwartzman. What about you — who are your favorite celebrity animated characters?