Who Are the Hottest Pop Culture Vampires?
Play My Newest Faceoff Game, Which Vampire Is Hotter!
By now you've seen Eclipse, and you're wild about True Blood and The Vampire Diaries. What do with all that vampire love? Channel it into my Which Vampire Is Hotter? game, of course!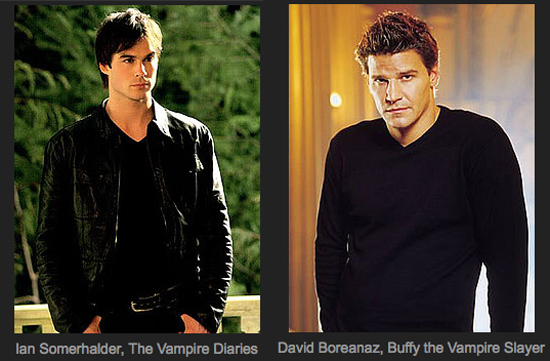 There are some really tough ones in there (and some bloodsuckers who seem to conquer all, like Alexander Skarsgard's Eric), but this game is ultra-addictive — like the gothic, sexy stories each character comes from. Get playing now!