Who Is Ja'mie?
Get to Know Ja'mie: Private School Girl
Ja'mie: Private School Girl premieres this weekend on HBO, and in case you haven't had the pleasure yet, allow me to introduce you. Ja'mie is the creation of Australian comedian Chris Lilley, and she's essentially an over-the-top Australian mean girl. He first introduced her in 2007 on his show Summer Heights High, which profiles various students and a teacher (all played by Lilley) at a fictional high school. Ja'mie begins as a recent transfer to Summer Heights High, having agreed to spend a semester away from her private academy and in the trenches of a public school. Now, she's back in her own element and with her very own show. Before the premiere on Sunday, here's a quick tutorial on who exactly Ja'mie is.
She's appropriately wary of others.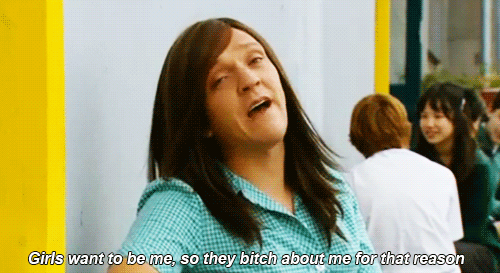 She's always there for her friends.
She just wants people to feel good about themselves, you know?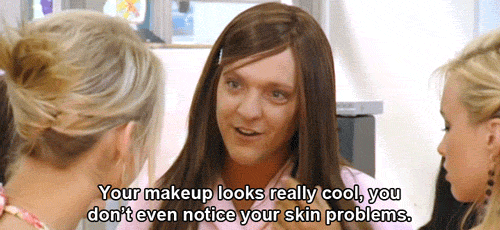 Get to know Ja'mie better after the jump.
She's a problem-solver.
She's a wicked-good dancer.
But she's not, like, an attention whore or anything.
In fact, she's actually really humble.
Above all, she cares about the world.
She's accepting of all cultures and races.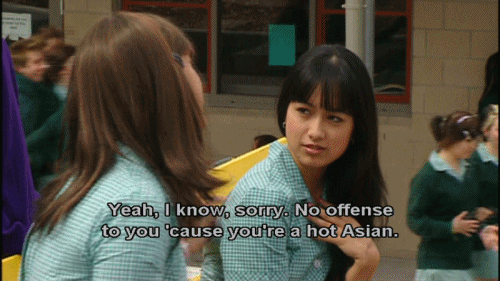 But, like, really, take a look at your roots.
In short: