Who Will Be the Killer in Scream 4?
Who Do You Predict Is Ghostface in Scream 4?
Scream 4 will have horror fans flocking to theaters this weekend, and I have no doubt that aficionados of the franchise are already trying to figure out who will behind the terrifying iconic mask this time around. The fourth film promises a slew of fresh blood (literally), but will it be a new face that goes on the murder spree, or one of the veterans (Sidney, Dewey, and Gale)?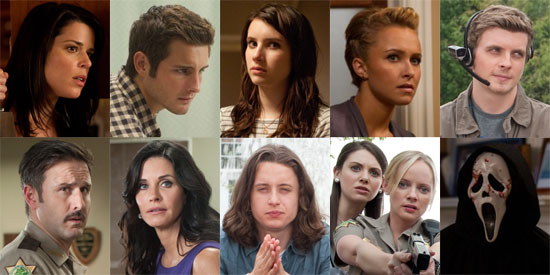 Now, I know in the past we've had multiple killers working as a team, but I'm gonna ask that you cast your vote for your prime suspect (and really, Stu was just an accomplice to Billy in the original). With that said, feel free to defend your choice (or expand on what combination of killers you think we'll be seeing) in the comments below. If you want some extra help, be sure to check out our Scream 4 review for potential hints.