Who's the Most Entertaining Olympian?
Who's the Most Entertaining Olympian?
The Winter Olympics may be getting in the way of my usual TV shows, but that doesn't mean I haven't been entertained.
I'm not necessarily talking about sports, either — half the reason I've been into the figure skating competition this year is Lady Gaga-loving Johnny Weir, whose ice show has brought the event to new theatrical heights. Equally entertaining is snowboarder Shaun White, whose freewheeling attitude is as watchable as his talent.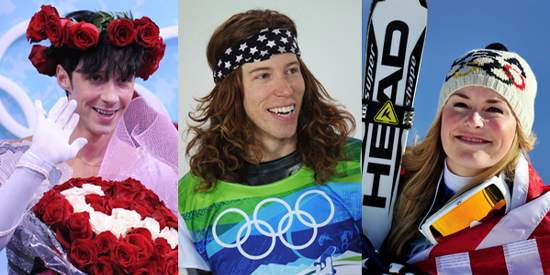 Yes, sport is only part of what makes the Olympics such a major phenomenon; as larger-than-life personalities compete for medals, they infiltrate pop culture more and more. Can you think of alpine skier Lindsey Vonn and not envision her controversial Sports Illustrated cover? And Apolo Ohno's name is no longer recognizable just for his speed-skating prowess; the competitor's name is forever linked to Dancing With the Stars.
With all these entertaining Olympians, is there anyone you've become enamored with?