Who Is the Mother on How I Met Your Mother?
Meet How I Met Your Mother's Mother!
The season-eight finale of How I Met Your Mother aired this week, and while we didn't get to see Barney and Robin's wedding, we got something even better — a glimpse of the mother! Not just her boots, not just her umbrella, but a long look at her face in all her her soon-to-be-motherly glory.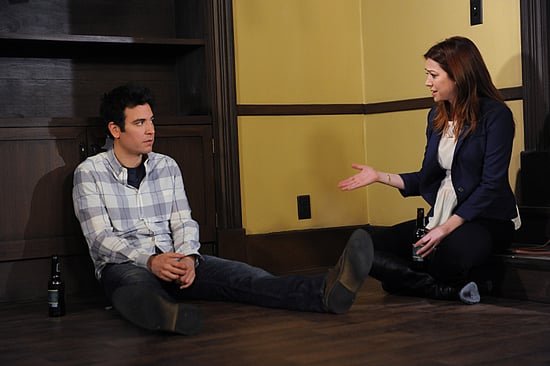 I don't want to spoil it completely, but to find out who she is, just read more.
So the actress is Cristin Milioti, who hasn't been seen in much (other than on Broadway, where she was nominated for a Tony for her work in Once). You may recognize her from The Sopranos or an episode of 30 Rock, but she's a relative newcomer aside from that. I'm a bit torn; part of me wishes they had cast a better-known actress, especially considering the runners-up have included Jennifer Morrison and Rachel Bilson. On the other hand, it's hard to be biased against an actress I haven't seen before. How do you feel about the big reveal?