Who Should Win American Idol
Buzz In: Who's Your Pick to Win American Idol?
We still have one more night of performances to go on American Idol, but let's face it: by now, you probably know which contestant you're rooting for. Scotty McCreery and Lauren Alaina are actually more similar finalists than we've had in recent years: both have roots in country music, they're both just teenagers, and they both exude that girl/boy-next-door vibe. But when it comes time to vote, only one can take home the crown.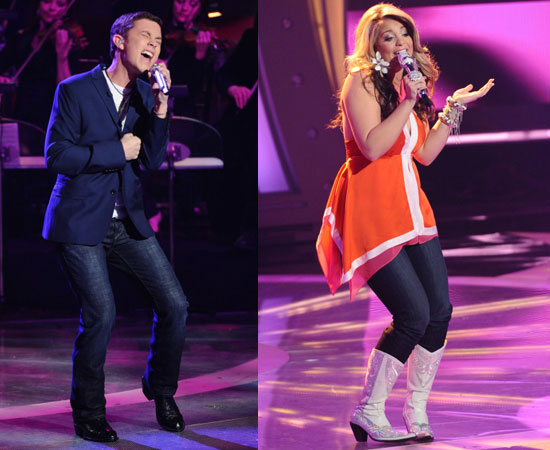 I was impressed with Scotty's voice from the first time he auditioned, but I have to admit that I'm pulling for Lauren. She has the all-around appeal that made Kelly Clarkson and Carrie Underwood household names, and I'd love to see a girl take home the crown after three straight years dominated by guys. Lauren has also been more fun to watch over time; she's mixed things up and improved week to week, while Scotty has mostly stuck to the tried and true (though at least he started singing something other than Josh Turner's "Your Man").
Where do you stand? Are you Team Scotty or Team Lauren (or are you holding out for their final performances)?
Photos courtesy of Fox