Who Should Win the Emmy For Best Supporting Actor in a Comedy Series?
Who Should Win the Emmy For Best Supporting Actor, Comedy?
When it comes to the Emmy for best supporting actor in a comedy series, the odds are stacked very high in favor of Modern Family. The category is dominated with the series's four leading men, which means it would be a huge blow if one of them didn't take home the trophy. That said, who would you choose as the standout funny man?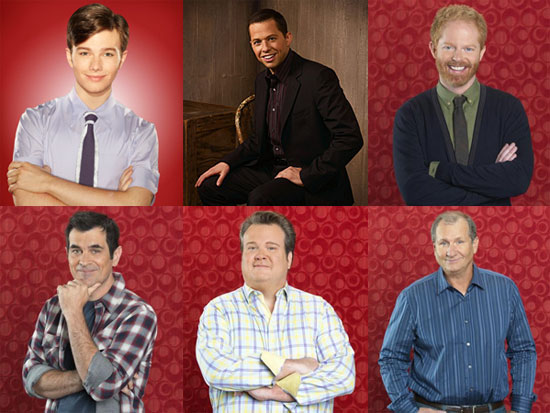 Eric Stonestreet beat out his costars Ty Burrell and Jesse Tyler Ferguson last year, but now Ed O'Neill has also been thrown into the mix. Two and a Half Men's Jon Cryer is also a formidable opponent since he won back in 2009, and we can't count out Chris Colfer who took home the Golden Globe for Glee last year.
So who is most deserving of the trophy this year? Tell us your number one pick (along with an explanation) in the comments section, and your argument just may be featured here on Buzz!