Who Was Voted Off of So You Think You Can Dance Last Night 2010-07-09 06:30:25
Was the Right Person Voted Off So You Think You Can Dance?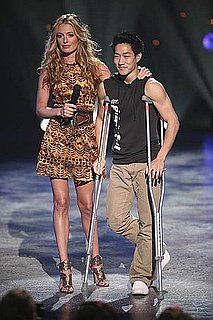 America's votes for this week's So You Think You Can Dance elimination didn't count for much, since it was injured dancer Alex to take the fall (no pun intended). The timeline for his surgery and recovery was over three months, so it made sense to let him go, while the others in the bottom, Billy and Ashley, got to stay and dance another week. Though it was a sensible choice, do you think that someone else still should have gone home?