Who Will Win the Emmy For Best Lead Actress in a Comedy Series?
Who Should Win the Emmy For Best Lead Actress, Comedy?
The Primetime Emmys are coming up fast, but before the big night, I want you guys to tell me should win (be sure to test your knowledge of past winners with my new game). You've been doing a great job so far and I've incorporated your feedback into my Emmy breakdowns.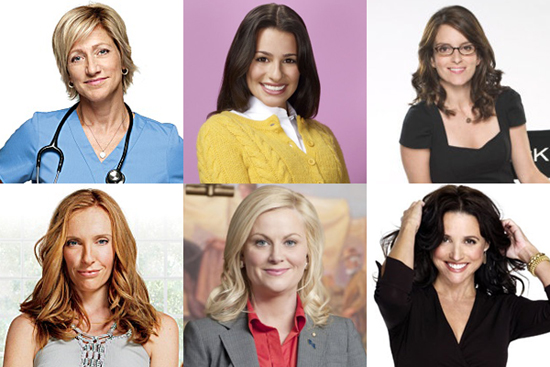 Now I want you take aim at the lead actress in a comedy category: which of these funny ladies deserves the statue? There's Glee star Lea Michele, a first-time nominee; Edie Falco, who's new to the comedy category but not Emmy nominations (she won the drama award three times for The Sopranos); and Amy Poehler, who's been up for supporting actress for Saturday Night Live, but this is her first time in the running for lead for Parks and Recreation. Julia Louis-Dreyfus has been nominated the last four years in a row, but this'll be her last chance to win for The New Adventures of Old Christine. The other rivals for the Emmy are Toni Collette and Tina Fey, who have each won the Emmy once for their respective series, The United States of Tara and 30 Rock. Who do you want to win? Tell me in the comments, and then head over to my ballot for a chance to win an iPad!