Who Will Win the Emmy For Best Lead Actress in a Drama Series?
Who Should Win the Emmy For Best Lead Actress, Drama?
You've been weighing in on who should win Emmy honors, and I've been loving your arguments! Now that the lead guys have had their turn in my Emmy breakdowns, it's time to sound off on some of the leading female contenders (Friday Night Lights fans, I'm sure you'll want to chime in!). Let's begin with the drama category.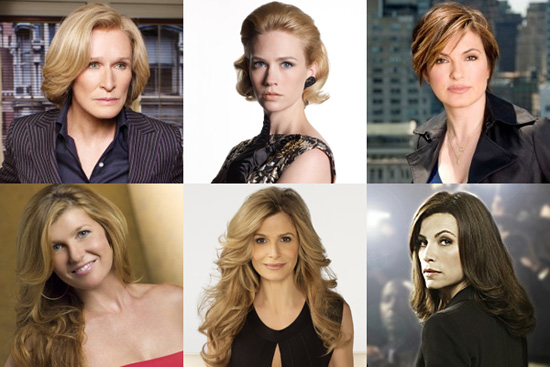 This year brings in new blood, as Mad Men's January Jones and Friday Night Lights star Connie Britton both enter the competition for the first time. They'll be up against Emmy vets, including Mariska Hargitay of Law & Order: SVU, who is up for her seventh nomination (though she's only won once), and Kyra Sedgwick of The Closer, who is making her fifth attempt. Plus, we've got defending champ from the past two years Glenn Close of Damages. Early predictions name Julianna Margulies as a possible front-runner, and although it's her first nod for The Good Wife, she's no stranger to Emmy, having earned six nominations while on ER.
This could be a tight race, so who do you think should win? Share your vote below, and then fill out my Emmy ballot — you could even win an iPad!