Who's Your Current Music Crush?
Buzz In: Who's Your Current Music Crush?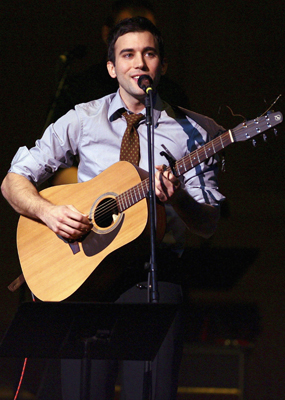 Last week I treated myself to a Sufjan Stevens show, who was touring to support his latest album, The Age of Adz. While I was busy falling in love with the new tracks in their live glory, I was mildly distracted by the dreaminess of the man onstage. I've long found Stevens's voice to be hauntingly sexy, but in person, his charismatic stage presence added an extra dimension to my appreciation of him. In short: I have a new crush.
This isn't unusual for me though — over the years I've had rotating crushes on musicians, including but not limited to: Rivers Cuomo, Jeff Tweedy, Drake, Julian Casablancas, and Ezra Koenig, to name a few. I can't help it: my love for their music sometimes evolves into a harmless infatuation. I know I'm not alone, so spill your current musician crushes!